Conference Details
Biblical Exposition Conference Dates: April 13-16, 2020
Monday Night's Preacher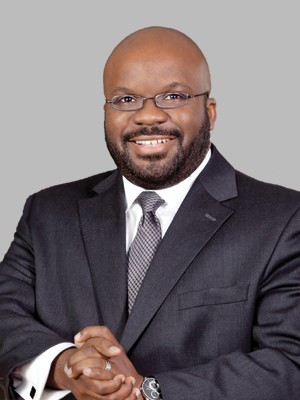 The Reverend H.B. Charles Jr., is the Pastor-Teacher at the Shiloh Metropolitan Baptist Church of Jacksonville and Orange Park, Florida, where he has served since the fall of 2008. He is responsible for preaching-teaching, vision casting, and leadership development – along with all the other aspects of pastoral ministry.
Prior to joining the Shiloh Church, he led the Mt. Sinai Missionary Baptist Church of Los Angeles for almost eighteen years. Succeeding his late father, he began his pastorate at Mt. Sinai at the age of seventeen – a senior in high school.
Outside of his pastoral ministry to and with my congregation, He is a renowned speaker at churches, conferences, and conventions around the country. He is an accomplished author and also a contributing author of several books. He has launched his personal website which includes a blog. His blog site covers life, preaching, church, books, and other stuff. He publishes new posts 2-3 times a week. He is the host of The On Preaching Podcast – the podcast dedicated to helping you preach faithfully, clearly, and better and a radio show Cutting It Straight with H.B. Charles Jr.at 6 AM on 97.9 and 10 PM on Praise 107.9.
I am blessed beyond measure to be married to the girl of my dreams, Crystal. We have three terrorists… uh, I mean, children: H.B. III, Natalie, and Hailey. They are the best!
Luncheon Speaker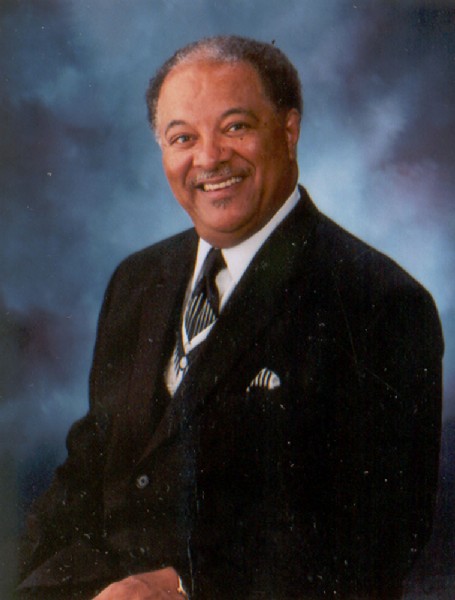 The Reverend B.J. Tatum is a native of Marshall, Texas. His ministry began at age five, and he was ordained as a Minister of the Gospel at age twelve. Prior to relocating to Urbana in 1971, he was employed on the managerial level at Motorola, Inc. in Chicago.
As Founding and Senior Pastor of Canaan Baptist Church in Urbana, Rev. B. J. Tatum instituted a plethora of Evangelism and Discipleship ministries that have impacted the Champaign-Urban community. The ministries at Canaan are replete with Expository Preaching, Effective Teaching, Educational Excellence, Economic Empowerment, Entrepreneurship, and an Environment of Hope for Substance Abusers.
Rev. Tatum was an Auxiliary Chaplain at Chanute Air Force Base in Rantoul and served 12 years as Pastor/Director of a Sunday Inspirational Hour. He was the first African American Chaplain to provide worship services and pastoral duties. He traveled to other Air Bases preaching the Gospel and establishing an Inspirational Hour. Rev. Tatum received international prominence when he was invited as guest evangelist to the United States Armed Forces in Crete, Greece. This Christian mission was highlighted by the baptizing of four candidates in the Aegean Sea, which was a "first" for the Island of Crete.
He and his wife, Barbara, are parents of three children: Stephanie Tatum, Ph.D., College Professor in New York; Bryant Tatum, Principal of Canaan Academy and a doctoral student at the University of Illinois; and Yolanda Tatum-Brown, a registered pharmacist in Houston, Texas. (A daughter, Pamela, is deceased. She was a Probation Officer.) They have 3 grandsons.
---
Conference

Location: Double Tree by Hilton Hotel - Oak Brook
1909 Spring Road, Oak Brook, Illinois,60523, Reservation: 1-630-472-6000
Conference Hotel Rates (Each BEC Conference Hotel Reservation includes FREE breakfast per room occupancy - Maximum of two persons per room included
Single/Double Occupancy
BEC Conference Hotel Reservations: Call 630-472-6000
DoubleTree by Hilton Hotel Chicago – Oak Brook is convenient to Chicago O'Hare Airport, Midway Airport, downtown Chicago, and the business districts of Oak Brook, Oakbrook Terrace, Lombard, Burr Ridge, Westchester, Lisle and Naperville. Our full-service hotel has easy access to Interstates 88, 290, 294, and is close to shopping, dining and businesses in Oak Brook and downtown Chicago, IL.
Begin your visit with our warm chocolate chip cookie. Our guest rooms were include comfortable bedding, desk with ergonomic chair and WiFi access. After a long day, burn calories in our complimentary fitness center, or melt away stress in the indoor pool or whirlpool.
Visit the Atrium Café, our casual breakfast, lunch and dinner spot, serving fresh Starbucks coffee, healthy gluten-free selections, natural meats, sustainable fish and fresh pasta. Gather for lunch or dinner at Foxes, an All-American Sports Bar and Grille. Watch sports event on nine big screen TVs with drink and lunch specials available. Choose from 15 beers on tap and our selection of wines and single malts. Menu choices, from hamburgers and flatbreads to pastas, seafood and steaks, will make it easy to find something delicious.